Kayleigh is 37 months old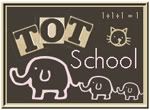 Not much was going on in the way of Tot School this week. What little we did do was in the form of learning toys. She did master a big skill but I'm saving that for the end.
Smart Shapes Stacking Pegs
Guide Craft Screw Block
Catching Up on our ABC book
She decided to paint her nails instead
We were quite behind
Her first field hockey stick
Tada!!! I'm ready to declare her potty trained. She just took off over the last two weeks!
Big Girl pants!!!
She tries to ride but can't quite figure it out.
So she cons daddy into pushing her around.
Click the Tot School button at the top of the page to see what the other tots are up too.