Kayleigh is 37 months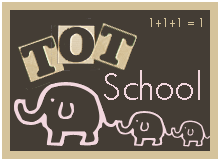 This week we worked on the letter Ll, mainly using activities from
Confessions of a Homeschooler
.
Ladybug magnet page from COAH
She's getting much better at
My First Book of Mazes
by Kumon.
from COAH
Sorting Big L, Little L
from COAH



Ladybug Shape Puzzles




from COAH
We got out the
bear family
again along with our
balance
. Boy was that a hit. She didn't understand a word of what I was saying about weight but she had a blast.
She's been very into helping in the kitchen. One day she "made cookies" all by herself. I confess I rearranged them when she wasn't looking. She was very proud of herself.
And that was our week. Be sure to click the Tot School button at the top of the page and see all the other great tot activities.