Kayleigh is 24 months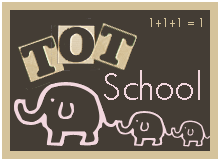 We had a bit of a chaotic week so we didn't get much done. Monday Daddy was home so that pretty much killed that day. Tuesday Tot School consists of baby gym, so that went as normal. The rest of the week was filled with errands (GS cookie season ugh!). But we did fit in a few things and, for the most part, Kayleigh did great. I was pleased. So here's our week, in no particular order.
For our love theme I made Kayleigh a Color Matching Game. I printed the
mat
and colored it to match the heart erasers that I got in the clearance section at Target for mere pennies.
She got really into it and played for quite a while. And even matched the colors correctly which, as you might recall, she doesn't do often.
It was so fun that "Lily" had to play too.
We got a package with styrofoam peanuts. So she had her first sensory box. She liked finding hidden objects for about 5 minutes. Then she dumped it all over the floor and stomped on them. Yeah, I'm not anxious to give her the rice I bought for her to use anymore. We were going to try that next week. We'll see. LOL
Kayleigh played with her Lauri Number Fun puzzle. For about 45 seconds. She was not into this at all.

I made this "A" matching game from clip art I found on the internet. At first Kayleigh didn't want to do it. But then she really got into it. She even had her "baby" help her.



Be sure to check out what the other tots are up to over at Carisa's.