It's time for the annual
Ultimate Blog Party
Link-Up from 5 Minute Moms. What is the Blog Party? Just an easy way to "meet" other blogger mommies and make new friends.
It's easy to join. Just write a quick post about yourself and your blog and link-up. Easy Peasy!!
Who Am I?
I am Stefanie, wife to Kevin, homeschooling mommy to Mackenzie (12) and Kayleigh (5), daughter of the King. I am also fluent in sarcasm, so read on with caution. ;)
In a previous life I used to love reading, blogging, photography, and digital scrapbooking. Then type 1 diabetes entered my life in a big way when
both of my daughters
were
diagnosed
with it within two months of each other. I still love those things but homeschooling, on top of being a full time pancreas for two extra people, is incredibly time consuming so I don't get to do them as often as I'd like.
Why Do I Blog?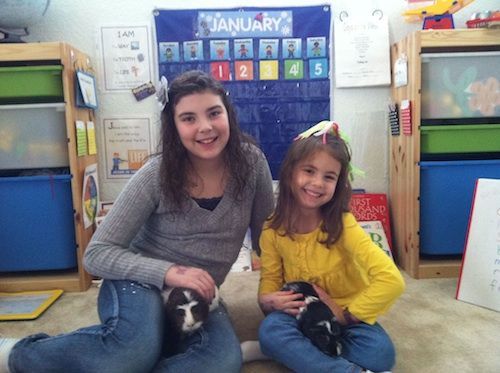 It started as a way to keep our family in touch with Mackenzie's life when we were stationed in Guam for three years. (Former military family here.) It then evolved into an online scrapbook of our homeschooling adventures for my daughters.
These days I continue to blog about our homeschooling, product reviews for
The Old Schoolhouse Review Crew
, and, most importantly, a
peek into what life with type 1 diabetes
is like. It's my goal to make more people aware of the
symptoms of type 1 diabetes
as well as clear up the
misconceptions between type 1 and type 2.
So welcome to my corner of the blogosphere!! I hope you'll stay and check it out.